Best Teether For Molars In Baby?
Teething hurts! Every parent needs to have a great teether handy for when the molars start to come in. A teether for molars is important because it is especially painful when these larger teeth in the back of the baby's mouth come in. Here are some of our favorite teethers that are commonly used by patients and doctors alike.
The banana-shaped teether is a great option because of the design. The loops on either side of the teether means that it is easy for the baby to grab the teether. Given that you will want to rinse and clean anything the baby drops at a young age, a teether that is less likely to fall is always a great idea. Older babies will also be able to more easily manipulate the teether into a position that helps soothe their pain. The design of the teether also allows it to get to the teeth in the back of the mouth. It also has bristles so you can use it when you begin to brush your baby's teeth after they come in. It is a good idea to buy at least two so that you always have one handy to use while the other one is being cleaned.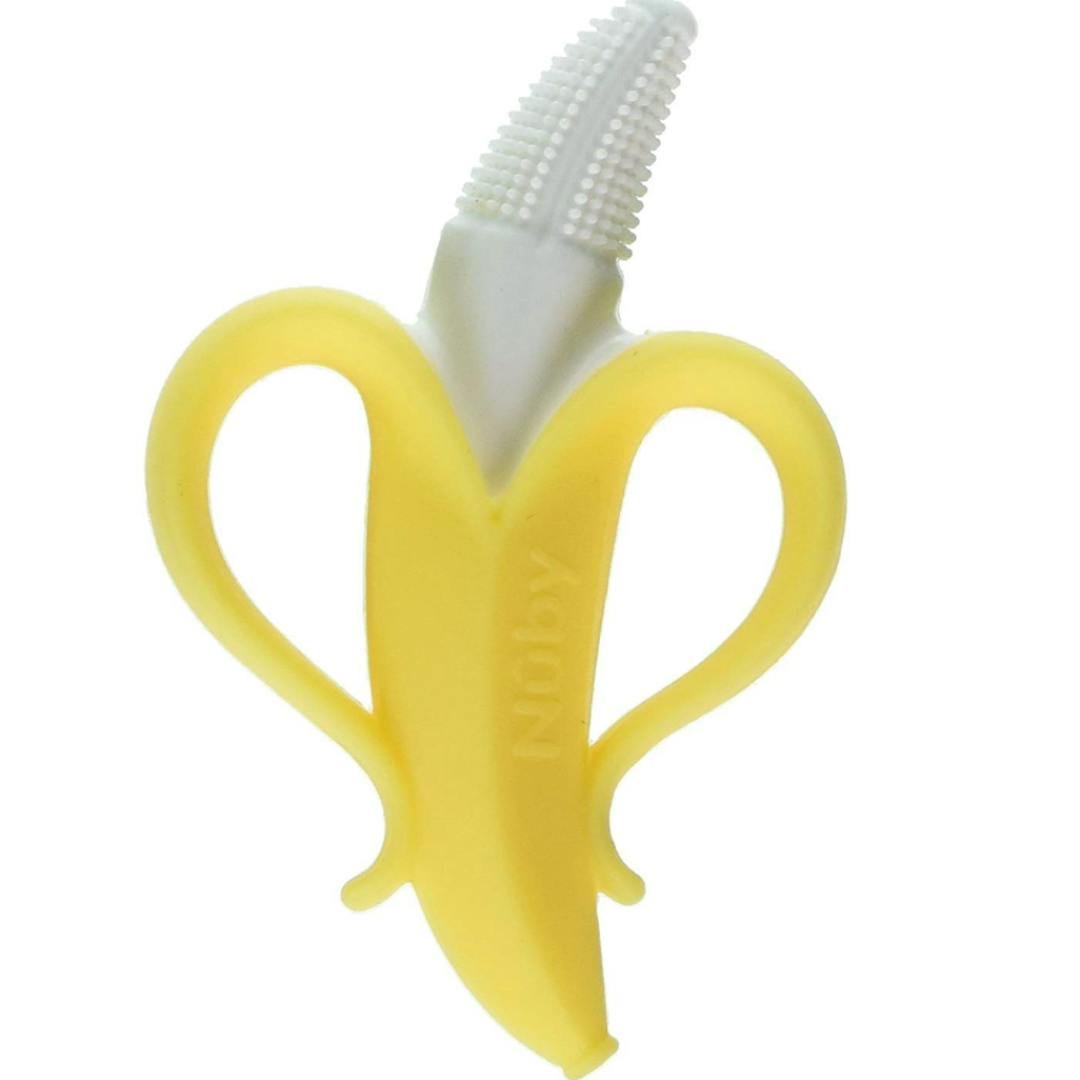 The cactus shaped teether is also a great option for molars because of the three prongs. It has multiple teething surfaces and this can help your baby easily manipulate the teether into a comfortable spot. It is also BPA free and has bristles. This means it can also double as a toothbrush when needed. Though it is a little harder to hold on to because it does not have loops like the banana teether, it has 3 far reaching areas to get to those tough to reach molars in the back of your baby's mouth. Having one of each of these teethers is likely a good idea.
This is a great option as your baby's first teether and likely less useful for molars. It is great though because it can be easily cleaned in the dishwasher for frequent use. It also has a bumpy surface which helps with soothing sore gums and tactile stimulation. Finally, it's easy to put in the freezer and give to your baby as something soothing and cold for their first few teeth.
So which teether should you buy? Most families will need at least 4 to 8 of teethers for the first year of life. Especially before 6 months of age, babies are very fragile and you want to make sure that the teether is always very clean, if not sterile, before they use it. Given that your baby is likely to drop their teether frequently, it's important to have plenty of back up options. This is important so you are not spending your precious time washing teethers throughout the day. Remember to never use teething necklaces or any teethers that have smaller parts which could come apart inside your baby's mouth. Remember to pay attention to your baby when they are using their teether.
We discuss products we think are useful to people. If you buy something through our links, we may earn a commission. Remember to check with your personal physician to see if a product recommended is right for you.
More like this: